How the Weavers are finding a new path forward through building a home of their own.
*Name changed to protect family's confidentiality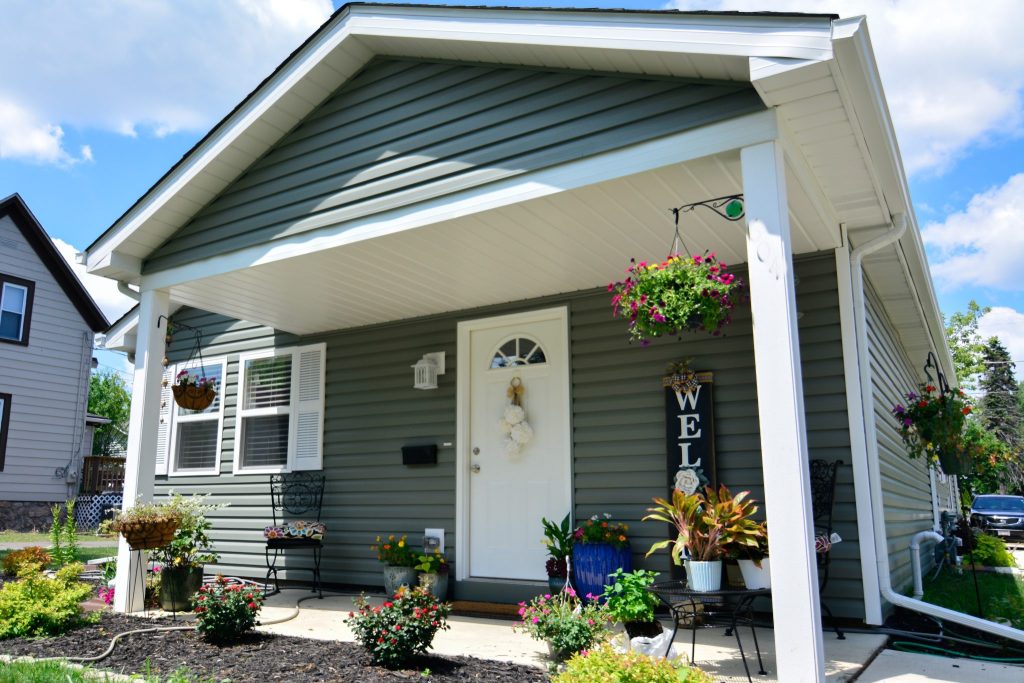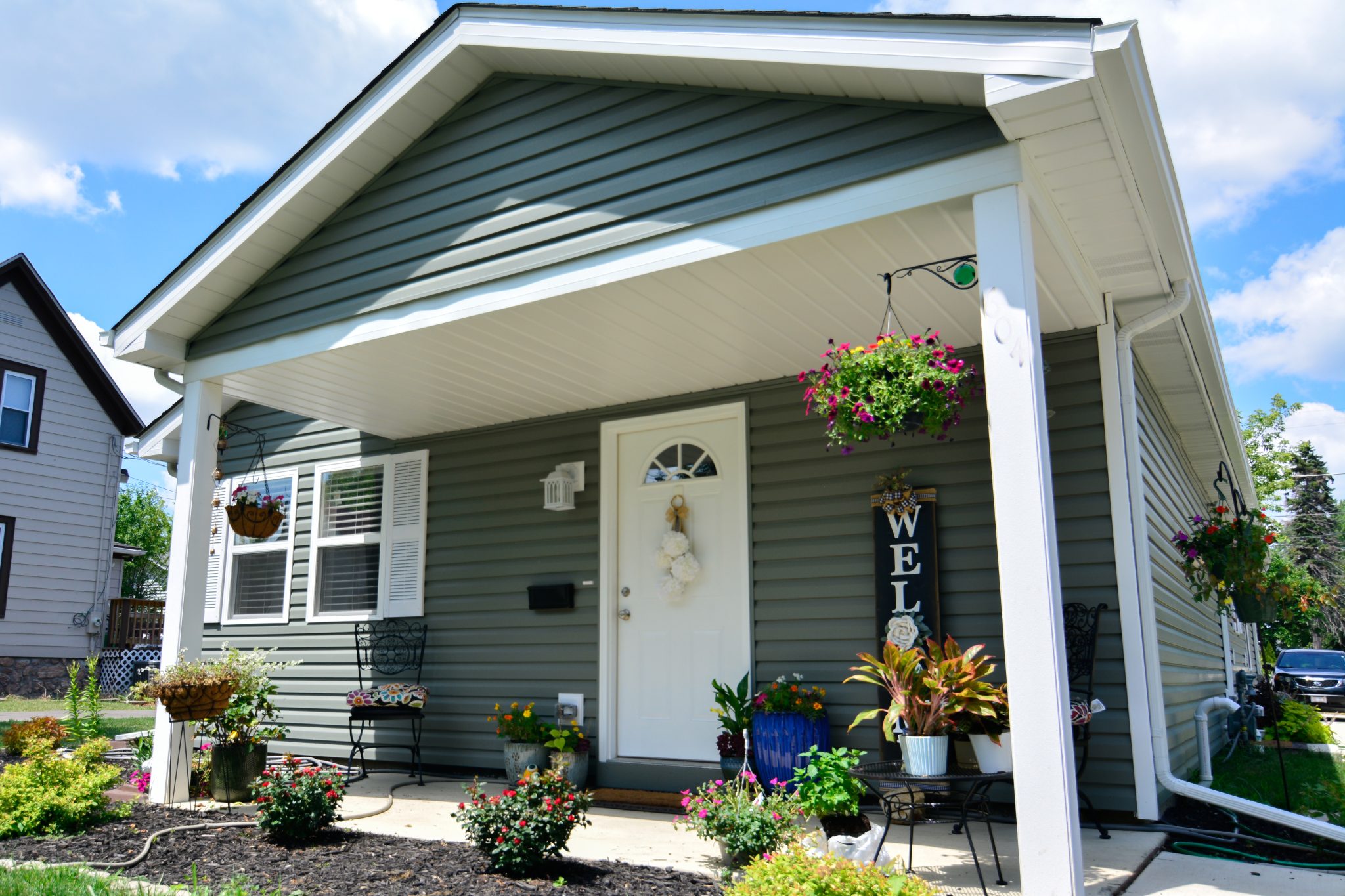 Callie Weaver's eyes shine brightly as she checks the progress of her newly-planted vegetable garden and adjusts a few of the thoughtful decorations welcoming guests to her home from the front door. Getting to this place has been a journey for Callie—she has overcome more than any one person should be asked to endure over the years, yet she maintains an optimistic outlook for the future and an infectious belief that anything really is possible.
In 2007 Callie's husband, like so many others, was laid off and the family of eight eventually lost their home after their interest rates continued to rise and their savings dwindled. She describes the experience as the "beginning of the end" of her marriage and it instilled in her a real fear of homeownership. In 2013, just as she began to find solid footing again, her family suffered the unimaginable and unexpected death of her 4-year-old daughter to an undiagnosed heart condition.
No one could have faulted Callie if she had lost her way in her grief, but she has remained a rock for her family. While homeownership remained frightening to Callie, she began to explore the Habitat program when the house she had been renting for nine years was unexpectedly put up for sale and she decided that the opportunity to build equity and generational wealth for her family outweighed her fears.
Her face lights up as she talks about each of her six children—ranging in age from 9 to 26—and how they have acted as catalysts for Callie to find a path to homeownership. "They always inspire me to go the extra mile to make sure their home is a place they want to be," she says.
All Habitat families are asked to contribute 500 hours of Sweat Equity before moving into their new homes. They take financial literacy classes, work alongside our staff and volunteers to build their homes, or volunteer at our ReStore. Callie completed over 2,000 hours. She came to help with her home every day—showing up on site on Saturdays and during breaks during her workday. She baked and brought coffee for volunteers and staff, and jokes that "there wasn't a single person who worked on my house that I didn't know by name."
"My build was personal," she says. " I put a lot of time and thought and had fun picking out individual pieces. The experience of walking in and seeing how those things fit into the house was a magical feeling."
Perhaps even more impressive than the hours Callie put in at her build site is that she has taken what she's learned in her financial planning classes and built a solid foundation of security for herself and her family. From submitting her application to moving into her home, Callie's credit score has climbed from less than 450 to over 700 and she has saved a nest egg to ensure her family can make it through a financial emergency.
Our Family Services Manager, Eunice Bridges, has described Callie as an inspiration to other families in the program. "She gave other families hope when they felt hopeless," Eunice shares. "Callie encouraged families not to give up. She is a leader, and she accepted each challenge as an opportunity to learn something new."
Callie and her family moved into their new home in July and are excited to see what the future holds. "I cried when the last piece of siding went in," she shares. "The first night we moved in, I just remember seeing my family sitting in the living room eating pizza and knowing that I had ended up in the right place, in the right home."
When asked what "home" means to her, Callie answers without skipping a beat. "Home is safety. As a bus driver and trainer, I think of safety as freedom from risk. Owning a home is freedom from the risk of something being taken away from you."
Callie is filled with excitement when she describes her plans to grow her garden, how well her pet birds have adjusted, and how her kids look forward to decorating their rooms.
Home is the big things that Callie describes: it's security. It's stability. It's our sanctuary from the storm. But almost nearly as importantly, it's a place to pursue our hobbies and live our most ordinary moments—it's the place where our truest selves reside. We're so proud to have been able to partner with Callie and her family in their journey to homeownership.