There's an opportunity for everyone to make an impact!
Maximize your impact through a matching gift!
Did you know that thousands of companies match donations by employees to our organization? Please use the quick search tool in the online donation form to see if your company will match your donation and to access the forms, guidelines, and instructions that you need to submit a matching gift.
When submitting a matching gift through your company's electronic portal or if your company still uses a paper form, you may need the following information:
Our EIN:
36-3659288
Our Mailing Address:
Habitat for Humanity Lake County
Attn: Matching Gifts
315 N. Martin Luther King Jr. Avenue
Waukegan, IL 60085
Our Contact Information:
Phone: (847) 623-1020
Email: [email protected]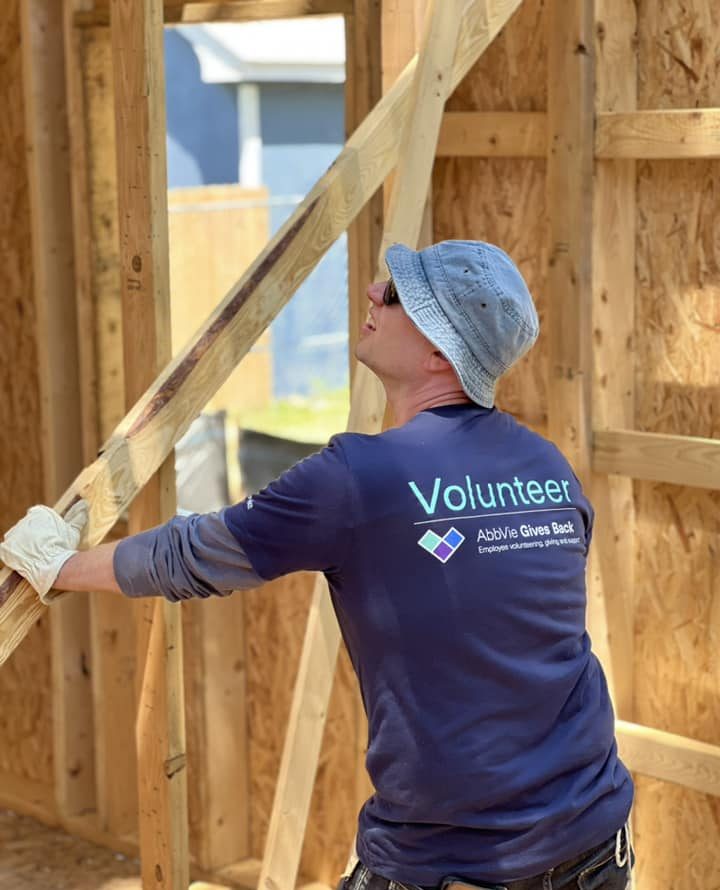 Donate a Vehicle
Your vehicle can help build and repair affordable homes in Lake County while also helping the environment. We make it fast and easy to donate a vehicle and you may qualify for a tax deduction. Your vehicle donations raised over $30 million in just the last five years!
Planned Giving
Become an eternal builder. You can create a lasting legacy in your community by making a planned gift to Habitat for Humanity Lake County.
Every gift – no matter the size – is helpful. Your planned gift will create a lasting impact through the safety and stability of affordable homeownership. By informing us of your intentions to make a planned gift, you become a member of Habitat Lake County's Legacy Society. If you've already done this, please contact us so we can thank and recognize you! Please contact us at [email protected] with questions or to inform us of your plans to make a planned gift.
Donate Materials
Make a tangible impact on our ability to build affordable homes right here in Lake County! Donations of materials are a vital part of our mission; they help us cut costs, construct more affordable homes, and build a more vital, equitable community.
We gratefully accept many types of building materials, supplies, and tool donations. However, not all donations can be used on the build site due to bulk purchasing agreements, ongoing donor relationships, and maintaining construction standards. We encourage anyone looking to donate building materials to select items from our construction wish list below!
Fundraise
Share your passion for Habitat and help Lake County families build equity through affordable homeownership. There are many ways you can fundraise—whether it's through sporting events, celebrations like a birthday, or any other creative idea you dream up, click the link below to get started!
Corporate Giving
A partnership with Habitat Lake County can give your company a way to enunciate your social responsibility goals clearly and concisely. With your support, Habitat Lake County provides:
Affordable homeownership
Financial education and financial literacy programs
Assistance for existing homeowners to stay in their homes through home repair
Volunteer experiences that bring together future homeowners, neighbors, and community members
Thank you!
No matter how you choose to support Habitat Lake County, you are directly investing in building brighter futures for everyone in Lake County. We couldn't do our work without you!