October 10 – 21, 2023
Lake County women came together to build stronger futures for women through safe, affordable homeownership.
Women Build is an annual multi-month fundraiser leading up to two weeks where women join together to accomplish two incredible goals:
Advance construction on two homes for women-led families in Lake County
In 2023, Women Builders raised over $43,000 to help make homeownership a reality for more women in our community!
Check out a few highlights from Women Build 2023!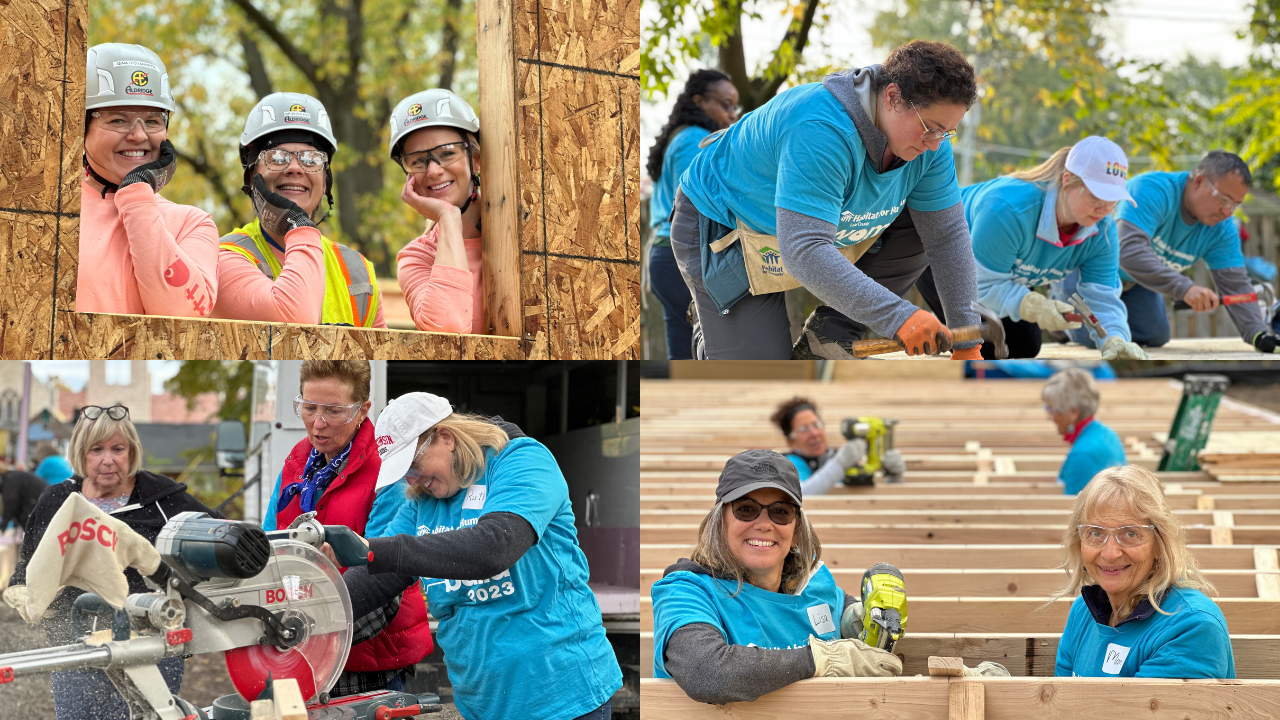 The Basics
What: A period of fundraising leading up to a week-long home-building event. Women builders will work on two homes in Waukegan—both of which will be occupied by women-led families upon completion.
When:
Tuesday, October 10 – Team Days SOLD OUT
Wednesday, October 11 – Team Days SOLD OUT
Thursday, October 12 – Team Days SOLD OUT
Friday, October 13 – Team Days SOLD OUT
Saturday, October 14 – Team Days SOLD OUT
Tuesday, October 17
Wednesday, October 18 – Team Days SOLD OUT
Thursday, October 19 – Team Days SOLD OUT
Friday, October 20
Saturday, October 21 – Team Days SOLD OUT

Where: Two build sites in Waukegan, IL. Exact locations will be shared with all registered Women Builders.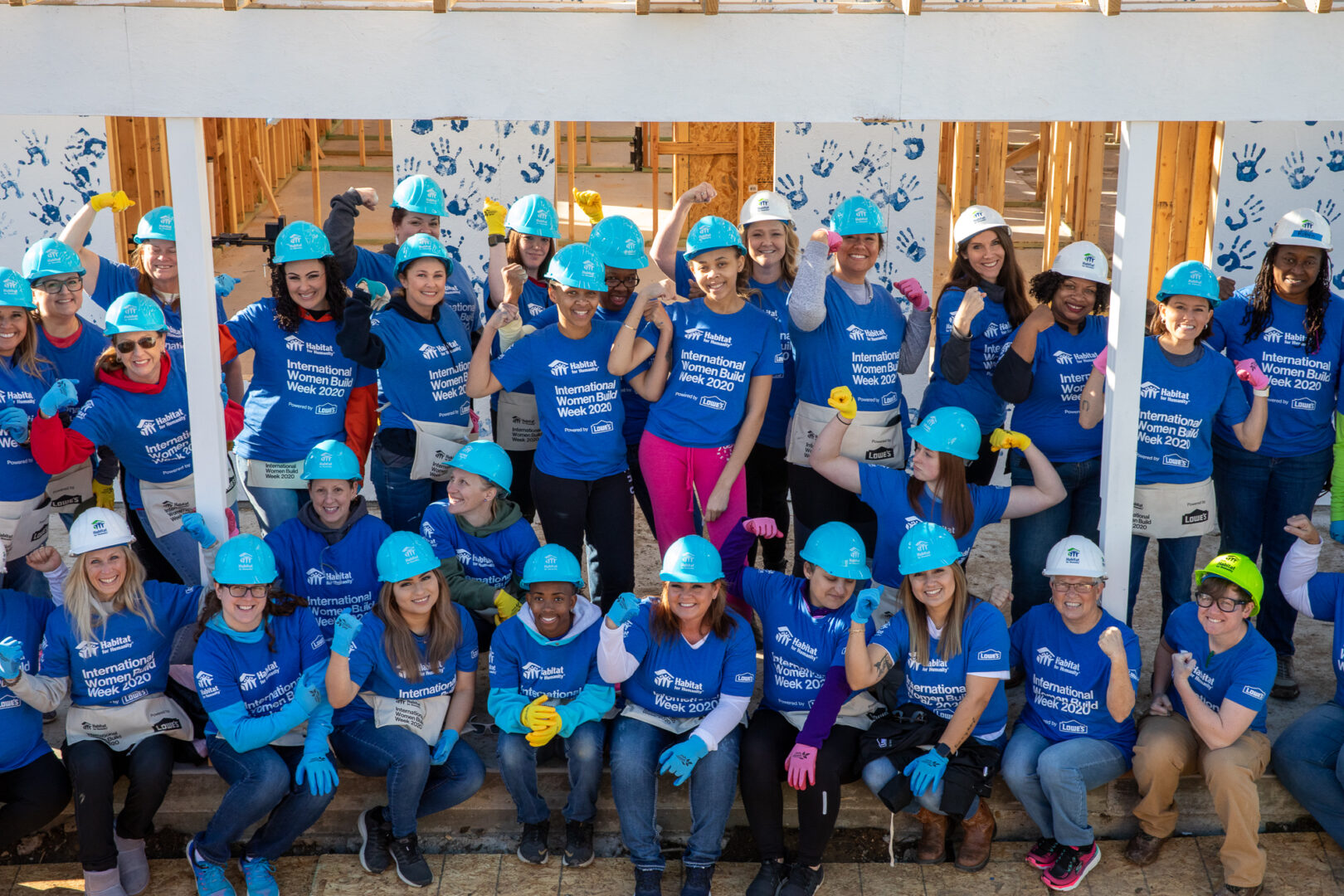 Become a Women Builder
Each Women Builder commits to building on-site for one full day of the event (no construction experience necessary!) and raising funds to support homeownership opportunities for women in our community.
Reserve a Team Build Day by signing-up as a Team Captain. Each Team Captain will:

Recruit 9 – 14 other women to join her team and collectively raise $2,500.
Commit to building one day of the event. Build days are limited and will be allocated on a first-come, first served basis.
Communicate with and motivate her team members to ensure they have the support they need to fundraise, details about the build day, and a great time along the way!

Reserve a Build Day Slot as an Individual Builder. This is  great option if you want to come out solo or with a pal! Each Individual Builder will:

Commit to raising $250 and building on-site one day during Women Build.
Join a Build Day with other Individual Builders or join a team with open slots. We will do our best to get you matched to your preferred date. Slots are limited and will be allocated on a first-come, first-served basis.
More Ways to Get Involved
Become a sponsor! We have a wide-range of sponsorship opportunities available beginning at $500. Sponsors enjoy benefits such as logo placement in key materials and on the Build Sites, inclusion in media releases, social media posts, and more.
Sign-up to captain a Virtual Builder Team or become an Individual Virtual Builder. This is a terrific option for individuals and teams who are not able/not interested in participating in a physical build day.
Make a Donation to the event. All proceeds will help more women in our community become homeowners.
Donate lunch, coffee, or snacks for one of our build days.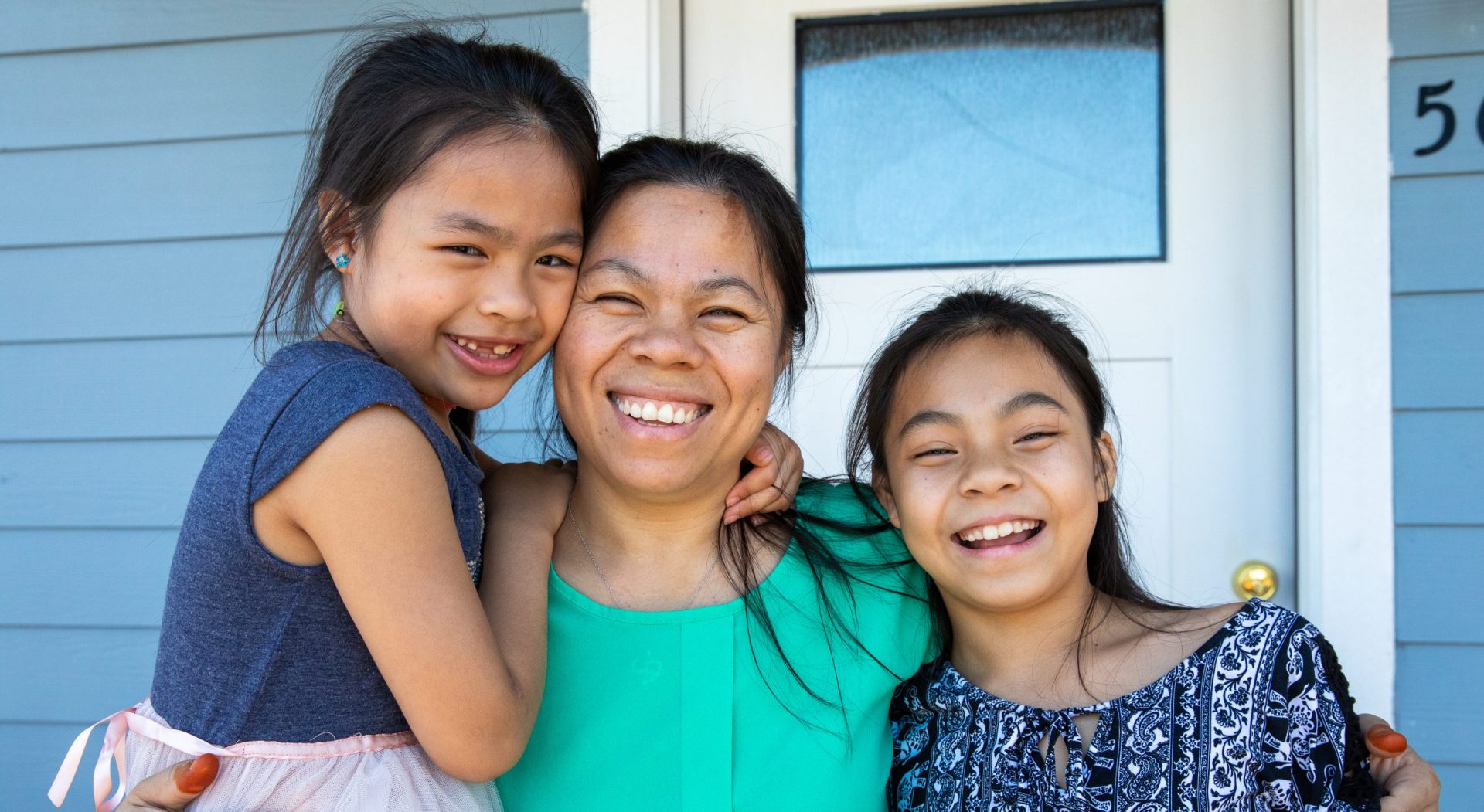 Why women?
Achieving homeownership and the security that comes with it is far more difficult for women to realize than for men in similar situations. Here are just a few reasons why:
Men earn more on average than women, resulting in access to higher credit, loans with better terms, and higher-quality homes, and safer neighborhoods.
80% of single-parent households are headed by women and women are twice as likely to be the primary caretaker for an elderly parent. This can limit a woman's ability to dedicate the necessary time to obtaining and maintaining consistent employment.
Single women are denied mortgages at higher rates than single men despite the fact that studies show that women are more reliable at paying back mortgages.
Homeownership is one of the most powerful tools a person can use to build a stronger future; it improves financial, educational, social, and health outcomes for households and communities. However, factors like those listed above hinder many women in their efforts to provide an affordable home for themselves and their families.
Women Build is one small step toward raising awareness and ensuring that more woman-led families in our community have the opportunity to provide bright futures for themselves and their families through the foundation of homeownership.